Rich media such as as video on a website is something we all want, don't you?  But quality equipment usually doesn't lend itself to an amateur.
The Flip Mino HD is most likely the easiest to use HD camcorder out there.  It's smaller than my iPhone, captures great HD video and high quality sound.  It's light, easy to tote around, quick to use and simple to interface with your computer.  This really is a great toy, and with YouTube's new HD output option and some tricks the combination is killer.
Ok, YouTube doesn't have a great reputation for video output.  The compression left artifacts and a blurry look to even the best of uploaded video, especially evident in text and quick motions.  Full screen viewing looked like an old Atari game.
This has changed – TAKE ADVANTAGE of it.  Though YouTube is widely used by SEO's for a lot of reasons, high quality presentation is usually left to Blip or other services.  No more.
Let's look at what is possible right now.
Remember Matt?  He's the guy that ran around the world and danced.  It was great!  The YouTube video is an icon of viral media but the product was NOT GREAT LOOKING (though still enjoyable)
Here's his older 2006 video on YouTube.
YouTube's distribution ability has lent it to millions of eyes and people around the world watch him dance badly every minute of every day.
Matt went at it again in 2008.  This time in HD.  The video, I think, is remarkable.  The quality of the image coupled with an amazing soundtrack of high quality gave the product what it needed – EMOTION.
Matt's 2008 world trip in HD.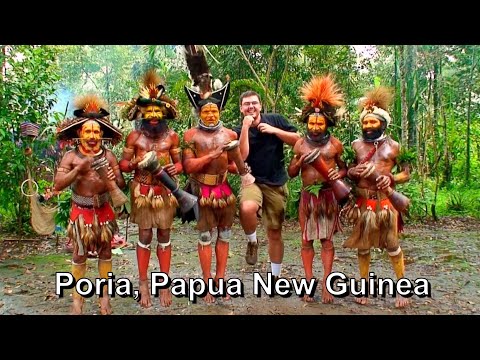 Check it in FullScreen mode – it's great!  Unlike his original, he was joined by others who found his original on YouTube.  Through Google Maps Matt was able to coordinate over 2,000 people to join him on his second trip around the world.  The universal language of dance, timed cuts in the song and the joining of the extras from all over the world gave the video an emotion that has left many bloggers, by their own comments, crying.
Though we all can't produce something like this, we can at least use some new tools to try.
Back to what I'm actually writing about:)
The Flip camcorder is now HD.  Is it worth it?  YES.  Does YouTube still suck?  Not at all.
The built in FlipShare software used for editing and uploading to YouTube is NOT the way you want to go if you can help it though.
Before playing with the video you need to understand some truths about raw HD video content.  The files are HUGE.  Raw HD runs about 200 megabytes per minute.  This must be recognized because these video are to be uploaded.  Given that YouTube has a 1 gig limit and the length of time it would take to upload, the reason is clear.
You will want to retain the quality while slimming the file down to manageable levels.  You can do it without resorting to crummy compression.
Mac users are used to iMovie, and most users agree that iMovie 08 SUCKS.  It does.  Get iMovie HD (also called iMovie 06) here.
Open new projects in Widescreen mode, iMovie people choose the 720p.
Below is what I have found to be the best process for Mac users to encode great video with small file size.
Export your edited movie to QuickTime using "Expert Settings" and match what I have marked in these images.
ALWAYS upload your movie to YouTube DIRECTLY – NOT through iMovie or FlipShare.  This is the ONLY way for HD movies to invoke the HD option – even the FlipShare upload will NOT do it (lame, I know).
Now that your new video is online, you'll see that "view in HD" option is available.  But you don't want that to be an OPTION in your embedded videos – you want everyone to see it for what it is!  You can do this.
Adding "&fmt=22" (no quotes) to the end of the url will invoke the HD version to play.
So this: "http://www.youtube.com/watch?v=zlfKdbWwruY"
Becomes this: "http://www.youtube.com/watch?v=zlfKdbWwruY&fmt=22"
Vipers Video Quicktags is great for WordPress users and allows easy embedding.  It also has an option to set the default viewing as "normal", high quality" and now "HD" – so just the normal YouTube url will be enough.
PC users – you have your editing software, but try to the sizes down.  The Divx codec is the way to go (but I am not recommending a site to get it – I'm a Mac guy). I know – you don't have the iMovie editing ability, get a Mac:)  Seriously, even without it you'll have great content.
Link to your YouTube profile, add a url in the video descriptions and tag it like you want it FOUND while remembering title matter.
Your video will get found – and when it is the visitor won't be disgusted, anymore.